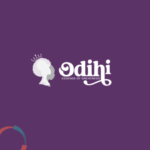 Website Odihi Foundation
Organization Type:
Non-Profit
About your organization:
The Odihi Foundation is dedicated to improving the representation of Black, Indigenous and Women of Color within major decision-making roles, may that be in boardrooms or in succession to executive positions. The Odihi foundation will work with industry experts to provide leadership training and mentorship to BIWOC that is rooted in experiential learning to help each woman establish a career path that aligns with their goals.
The Odihi Foundation exists to equip BIPOC women and girls with the tools to become confident and self-motivated innovators and change-makers. Guided by the four UN 17 Sustainability Development Goals, Odihi works on providing their community with educational resources, mental health support, work placements and connections that are invested in the growth of their members.
The Odihi Foundation is being stewarded by an ethnically diverse working group of professionals within the non-profit, STEM, human resources, finance, and
technology sector.
Board Specifications:
The Odihi Foundation is looking for the community to nominate candidates to become a part of their current Board of Directors. Individuals from all diverse groups and representations from the Lower mainland area are encouraged to apply.
Qualifications:
The Odihi Foundation believes in building an intentional community that stands on the foundation of honest communication and empowerment for all. The Board is seeking members with lived experience and/or connections to experiences within BIWOC health issues, and mental health issues as well as an understanding of Canada's Education policy.
Good to have skills:
Nonprofit Management, Governance, Philanthropy, Strategic planning, Government Relations, Public relations/Communications/Media, Community mobilization/Advocacy, Human Resources, Education/Academics, Policy/Research, Entrepreneurship, Grant making, Fundraising, Equity and Social Justice, Anti-oppressive and Anti-racist practices,, Investment (Strategy)