Application Deadline: August 18, 2023
Executive Position
This position has been filled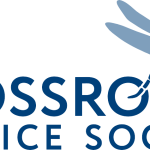 Website Crossroads Hospice Society
Organization Type:
Non-Profit
Job Specifications:
Founded over 30 years ago, Crossroads Hospice Society has had the honour of serving the Tri-City communities of Anmore, Belcarra, Coquitlam, New Westminster, Port Coquitlam and Port Moody. As a non-profit society, Crossroads Hospice Society supports its communities through its Community Grief and Loss Support Centre for Adults and Youth, and its Thrift Store.
Additionally, the Crossroads Hospice Society works in partnership with Fraser Health to operate a 10-bed stand-alone hospice residence. The Hospice allows individuals to live their final days with peace and comfort in a home-like setting where family, friends and pets are welcome. Crossroads Hospice Society is supported by an incredible team of employees and more than 200 volunteers.
Reporting and accountable to the Board of Directors, the Executive Director is responsible for leading the strategic objectives required to achieve the organization's vision, mission, and values. In addition, the Executive Director oversees the operations of the organization's administrative office and lines of business including the Crossroads Inlet Centre Hospice and the Hospice Thrift Store. The Executive Director is responsible for building and maintaining strong relationships across the Board, staff, clients, and the community.
This is an excellent opportunity for a non-profit, community driven leader who is committed to compassionate end of life care and grief support. The successful candidate will have a post-secondary degree and/or training in a related field (i.e., non-profit leadership, social sciences and/or services, business administration, community engagement) supplemented with seven years of senior leadership experience. The successful candidate will have knowledge of the non-profit sector, fund development and volunteer supported, community integrated organizations. The role requires excellent interpersonal communication and team building skills, with a commitment to building a positive and effective organizational culture. An equivalent combination of experience, education and skills will also be considered.
Harbour West Consulting believes equity, diversity and inclusion are essential for the organizations we serve to achieve the business goals they strive for. We believe that everyone – no matter their gender, racialized identity, ethnicity, sexual orientation, age, ability, religion, political beliefs, family status, socioeconomic status, citizenship status, or Indigenous status – should have equitable access to jobs and opportunities. We strive to ensure the recruitment process unfolds in a fair, transparent, timely and open manner to include individuals previously underrepresented or discouraged from participating.
Should you be interested in learning more about this exciting opportunity with Crossroads Hospice Society, please contact Harbour West Consulting at 604-998-4032 or forward your resume and letter of introduction, in confidence, to info@hwest.ca. We will respond to all who express interest.