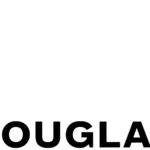 Website NVanDistrict Douglas College
Organization Type:
Public
Job Specifications:
DO what you love. Be good at it. That's how Douglas College defines a great career. It's a philosophy that resonates through its classrooms, offices and boardrooms. It inspires students and drives Douglas College to be one of BC's Top Employers in 2022.
Located on the unceded traditional territories of the Coast Salish Peoples of the QayQayt and Kwikwetlem First Nations, Douglas College is the largest degree-granting college in British Columbia. With two main campuses and three training centres in the Metro Vancouver area, Douglas College is one of the province's most vibrant leaders in post-secondary education, combining the academic foundations of a university with the employer-ready skills of a college. Douglas College's 2,000 employees instruct and serve more than 25,000 students each year, including 4,000 international students from 80 countries.
At Douglas College, students receive the best of both worlds — the well-rounded educational experience of a university and the employer-ready skills of a college — in a student-centered environment that cultivates academic and career success.
Reporting to the Vice President, Public Affairs, the Executive Director, Foundation & Alumni Relations is responsible for designing, implementing, and supporting comprehensive advancement campaigns, strategies, and relationships. The Executive Director establishes and fosters the College's fundraising pipeline and alumni programs designed to support College priorities, goals, and impact. The Executive Director strategically engages the Douglas College Foundation Board, Douglas College Alumni Association, senior leadership, and other key stakeholders and community members, as part of the current organizational structure, to identify and cultivate new and sustainable sources of funding and initiatives.
The Executive Director will be an innovative strategic leader with a demonstrating experience in fund development and community engagement. The Executive Director will be a growth-oriented, experienced, professional fundraiser with a proven track record of progressive fundraising and management experience leading dynamic, effective, and sustainable advancement programs. The ideal candidate will have an undergraduate degree and a minimum of 10 years' progressive experience demonstrated by excellent communication and interpersonal skills, a commitment to collaboration, innovation, and goal-orientated strategies.
The starting salary for this role is: $135,000.
Douglas College is committed to being a workplace that is free of discrimination, values and champions diversity, and is representative of the communities we serve at all job levels.
Harbour West Consulting believes equity, diversity and inclusion are essential for the organizations we serve to achieve the business goals they strive for. We believe that everyone – no matter their gender, racialized identity, ethnicity, sexual orientation, age, ability, religion, political beliefs, family status, socioeconomic status, citizenship status, or Indigenous status – should have equitable access to jobs and opportunities. We strive to ensure the recruitment process unfolds in a fair, transparent, timely and open manner to include individuals previously underrepresented or discouraged from participating.
Should you be interested in learning more about this unique opportunity with Douglas College, please contact Harbour West Consulting at 604-998-4032 or forward your resumé, a letter of introduction and the names and contact information for three references, in confidence, to info@hwest.ca.
Time Commitment:
Full-Time