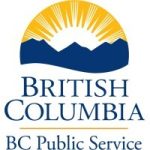 Website BCPublicService Declaration Act Secretariat
Organization Type:
Public
About your organization:
The Declaration Act Secretariat coordinates, guides and assists the cross-government effort to work in consultation and cooperation with Indigenous Peoples to align laws with the United Nations Declaration on the Rights of Indigenous Peoples as per section 3 of the Declaration on the Rights of Indigenous Peoples Act (Declaration Act).
Ministry - Declaration Act Secretariat
Division - Associate Deputy Minister's Office
Job Specifications:
The Executive Director will assist ministries to deliver substantive measures to support a coherent, consistent, and systemic implementation of the Declaration Act, especially the alignment of laws obligations in section 3 of the Act. The Executive Director will require significant engagement with Indigenous peoples, provincial ministries, other levels of government, stakeholders and the public. This position will work directly with the natural resource ministries to play a central coordinating role, develop processes, and advise, guide and support ministries on consultation and cooperation with Indigenous peoples and on consistency of their legislative initiatives with the UN Declaration. This position will oversee the multi-faceted Interim Approach to implementing the requirements of Section 3 of the Declaration on the Rights for the natural resource sector.
The Executive Director must have the legal understanding and policy expertise to provide guidance to ministries in their policy and legislative work with regard to alignment with the UN Declaration (note – the Secretariat is not intended to provide legal advice). A depth of knowledge of the UN Declaration, Constitution Act section 35 (1), legislative and policy development, Indigenous peoples, and the colonial history and legacy in BC is critical.
Qualifications:
The successful candidate will offer extensive skills in strategic thinking and project management. They will be a known collaborator with strong government connections and highly effective communications skills. Experience working effectively, respectfully and knowledgeably in a wide range of Indigenous organizations and First Nations across the province is critical. The candidate will have knowledge of government objectives and commitments as they relate to reconciliation with Indigenous people. The Executive Director is a key member of the leadership team for the Declaration Act Secretariat.
In order to be considered for this position, your application must clearly demonstrate how you meet the following education and experience.
Bachelor's or Master's degree in a related field such as Natural Resources Sciences,

Law, Indigenous Studies, Humanities, Public Policy, plus 3 years related experience, OR




An equivalent combination of education and/or related experience totalling 8 years.
Related experience can include volunteer experience and experience gained in First Nations, Métis, and Inuit communities (applicants are not required to have experience in all of these areas):
Experience in Indigenous law-making/ legal orders




Experience in Indigenous policy development.




Experience in leading, planning, coordinating, and managing complex projects and work

assignments.




Facilitation and/or leading change across multiple organizations or ministries.




Supporting projects related to the rights of Indigenous peoples.




Demonstrated Indigenous leadership experience through work, community, or volunteer

experience (e.g., representative on a youth council, community governance work, developing

policy plans with the community, organizing, or participating in community gatherings,

coordinating cultural events, being a board member for an Indigenous organization).




Experience in formal or informal cultural learning programs (e.g., spending time with Elders in

an Elder's helper capacity, participating in Tribal Journeys and other Indigenous cultural

programs).
The annual salary for this role is: $107,800.20 $137,500.00 (Band 5).
How to Apply:
Should you be interested in applying to this position please send your resume and cover letter to Kanu Jacobsen at kanu@synergyonboards.ca and Jessie Williams at jessie@synergyonboards.ca.We will respond to all who express interest.