Application Deadline: July 11, 2023
Executive Position
This position has been filled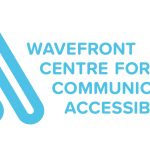 Website wavefrontcentre Wavefront Centre for Communication Accessibility
Organization Type:
Non-Profit
About your organization:
Established in 1956, Wavefront Centre for Communication Accessibility (Wavefront Centre) is a BC based, charitable not-for-profit organization operating as a social enterprise. Wavefront Centre delivers innovative programs and services in: Accessible Communication Service, Audiology and Communication Device Programs, Community Outreach Programs and Community Research Program, that assist people who are Deaf, DeafBlind and hard of Hearing achieve full communication accessibility.
Job Specifications:
The Director, Finance and IT is responsible for Wavefront Centre's long-term financial health and growth. The position is responsible for establishing strategies that will generate funds from its social enterprise activities that support the organization's programs and services. The Director, Finance and IT will provide information to support decision making, financial management, and inform annual budgets and forecasts. The position will report on and analyze the annual audit and is responsible for the overall finance and IT function of the organization. The Director, Finance and IT will lead a small team and oversee the implementation of policies, procedures, and internal controls to ensure accurate financial reporting and stewardship of assets.
This is an exciting opportunity for a passionate finance professional who is passionate about inclusive, community centred programs and services. The ideal candidate will have a Bachelor's degree and CPA or CGA designation with a minimum of seven years of progressive experience in accounting and finance. Experience working in the not-for-profit sector and/or social enterprise is preferred. The preferred candidate will have demonstrated leadership experience and sensitivity to working in a culturally diverse environment with the ability to communicate effectively with a range of people including: Deaf, DeafBlind and Hard of Hearing individuals. Wavefront is a bilingual environment (ASL/English), fluency in American Sign Language (ASL) is an asset for this position.
The salary for this position is $102,000 – 120,000, the salary is complimented by an attractive total compensation package.