Application Deadline: October 19, 2023
Executive Position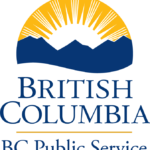 Website https://twitter.com/BCGovtJobs BC Public Service - Ministry of Forests
Organization Type:
Public
Job Specifications:
Ministry of Forests
Multiple Locations (Hybrid)
This position can be located anywhere in the Thompson-Okanagan Region.
Flexible work options are available; this position may be able to work from home a few days per
week subject to an approved Telework Agreement.
Employees of the BC Public Service must be located in BC at the time of employment.
Regional Executive Director
$137,700.00 - $168,500.09 annually
The Ministry of Forests delivers holistic resource management services for British Columbians and manages specified Crown land and resources in a manner that embraces the economic, environmental, and social goals of government.
Working at the regional level in resource management, this Regional Executive Director (RED) position directs a broad range of programs and services for the Thompson Okanagan Region, contributing a regional perspective to provincial policies, programs and long-range strategic planning. The RED leads business transformation that enables durable, sustainable natural resource decisions. The Regional Executive Director works with the Assistant Deputy Minister, the Regional Management Team and the Area Leadership Team to determine regional priorities and allocate the appropriate resources according to the strategic direction and guidance provided by the Ministry Executive, or that has been regionally developed.
Qualifications for this role include:
• A degree in natural resource management or a related discipline (e.g. forestry, biology, agrology, geography, public administration, etc.) and a minimum of seven years of recent (within the last ten years), related experience; OR,
• A minimum of nine years of recent (within the last twelve years) related experience.
Recent, related experience must include each of the following:
• Leading and directing all aspects of multiple natural resource management programs for an organization of similar scope and complexity as this senior management level.
• Leading issues management and mediating/negotiating solutions to high-profile resource management issues with a wide network of partners and stakeholders.
• Experience and ability to build and maintain co-operative and productive relationships and effectively liaise with internal and external partners and stakeholders.
• Experience and ability to develop, explain, and present high level policy, practices, and strategic plans both verbally and in writing, in a clear and concise style that is appropriate to the audience.
• Experience in financial management working with significant budgets and forecasting.
For more information and to apply online by October 19, 2023, please go to: https://bcpublicservice.hua.hrsmart.com/hr/ats/Posting/view/105553