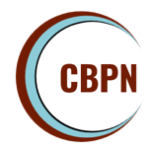 Website Canadian Black Policy Network (CBPN)
Organization Type:
Non-Profit
About your organization:
The Canadian Black Policy Network (CBPN) is a non-profit organization dedicated to creating a network across Canada of individuals and organizations interested in addressing issues that impact Black communities through policy. The CBPN exists to provide collaborative and innovative spaces and events (including workshops, training sessions and the successful biennial Toronto Black PolicyConference) to enhance the engagement of Canada's Black communities in the public policy process and to support the exploration of public policy impact on those communities, with interested Black groups and allies.
Board Specifications:
The CBPN is looking for professionals from diverse backgrounds to become a part of its inaugural Board of Directors. The CBPN is encouraging dedicated community-minded Individuals from Black/African heritage from across Canada to apply. A time commitment of a minimum of 8 hours per month can be anticipated.
Qualifications:
As the CBPN works in partnerships with political and non-political organizations and networks of supporters to increase the entrenchment of Black voices in Canada's policy and political processes, the intent is to build capacity through an intentional community of experts and influencers so as to amplify the collective Black Canadian voice.
Potential Board of Directors' array of qualifications:
Nonprofit Management, Governance, Philanthropy and Fundraising, Strategic Planning, Government Relations, Public Relations / Communications / Media, Community Mobilization / Advocacy, Policy Research, Equity and Social Justice, Anti-oppressive /, Anti-racist practices, knowledge of Diversity, Equity and Inclusion best practices.
Contact Us: 
We would love to hear from you. Please apply to be part of the CBPN inaugural Board by sending your cover letter and resumé to admin@synergyonboards.ca. In case of any queries please email karan@synergyonboards.ca