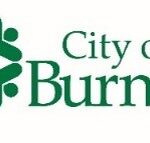 Website CityofBurnaby City of Burnaby
Organization Type:
Public
Job Specifications:
The City of Burnaby, is home to the Coast Salish peoples, located on the ancestral and unceded homelands of the hən̓q̓əmin̓əm̓ and Sḵwx̱wú7mesh speaking peoples. The City is committed to pursuing truth and reconciliation.
ORGANIZATIONAL PROFILE
As the third-largest City in British Columbia, the City of Burnaby is committed to creating and sustaining the best quality of life for our entire community. The City provides facilities and services that support a safe, connected, inclusive, healthy, and dynamic community. With this in mind, comes great responsibility – the City seeks like-minded individuals who are passionate about the community, work with integrity and respect, and are innovative when it comes to the work and services Burnaby provides to its citizens.
The City of Burnaby is excited to embark on our new "Moving Forward" campaign, which challenges staff to bring forward bold, innovative ideas as well as cutting-edge programs. If you are energized by a spectrum of endless possibilities coupled with overseeing a team of professionals who care about their work, then this may be the position for you! The City is committed to its customers and seek a leader that has the same goal in mind. Teamwork, a collaborative approach, genuine interest, and care for staff, as well as the innate ability to create a long-term vision and bring it to fruition are a must!
ABOUT THE ROLE
Reporting to the Chief Administrative Officer, the General Manager, Engineering is part of the City's leadership team and performs a key role in supporting the ongoing development and implementation of the City's strategic plan, encompassing all facets of capital projects, development services, environmental engineering, public works, utilities, solid waste and recycling, fleet management and maintenance, computer mapping/GIS, and transportation engineering. The General Manager, Engineering advises and collaborates with senior staff, Mayor, and Council on strategic matters to ensure that departmental work plans progress and leads a large department of skilled professional staff.
The ideal candidate will have a minimum of ten (10) years of progressive experience, with a degree in Civil Engineering (registered with the Engineers and Geoscientists of BC) and a related master's degree. This role requires expert knowledge of technical engineering and legislation associated with many of the public works sectors; organizational, leadership, strategic planning and communication skills; strong negotiation, mediation and facilitation skills; and appreciation of the sensitivity of political issues impacting the City. A valid BC Driver's License is required.
CONTACT
Should you be interested in learning more about this exciting opportunity with the City of Burnaby, please contact Harbour West Consulting at 604-998-4032 or forward your CV and letter of introduction, in confidence, to info@hwest.ca. We will respond to all who express interest.
Time Commitment:
Full-Time