Application Deadline: October 28, 2023
Executive Position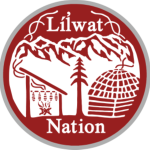 Website City of North Vancouver
Organization Type:
Crown
Job Specifications:
ORGANIZATIONAL PROFILE
Líĺwat Nation is a progressive First Nation whose traditional territory encompasses Whistler and Pemberton, BC. With a membership of over 2,200 people, approximately 1,650 of whom live in the community, the Líĺwat Nation is the third largest First Nation in British Columbia. The Nation is striving towards self-determination for, and by, its citizens by continuing to exert control over its Traditional Territory and resources. With economic development focused on land and resource management, Líĺwat Nation is building the economic foundation for a sustainable community by exploring opportunities in retail, forestry, agriculture, energy projects and construction.
ABOUT THE ROLE
The Assistant Health Director is responsible for providing the overall leadership, direction, and management for the planning, development, implementation and administration of Maternal Child Health, Patient Travel, Assisting Living, Pq'usnalcw Health Center and Lil'wat Health and Healing Center, Programs and Services. The Assistant Health Director supports the Health Director in creating and maintaining partnerships with internal partners including leadership, administration, Lil'wat staff, community. In addition, the Assistant Health Director builds external partners including with First Nations Health Authority (FNHA), Vancouver Coastal Health (VCH), local and regional health service providers and joint project partners such as other First Nations health organizations.
This is an exciting and dynamic opportunity for a health care professional who is dedicated to developing and maintaining relationships with members of the Líĺwat Nation community. The ideal candidate will hold a university degree or relevant experience in Health or Social Services and an appreciation for the Líĺwat Nation culture, values, traditions, protocols, and language. The successful candidate will have a minimum of five (5) years of experience in a related position including delivering community driven health and/or social services. The preferred candidates will have experience in the administration of strategies, development plans and policies, and the oversight of programs, services, and operations.
The salary range or this role is $93,475.20 - $101,556 annually, supplemented by a competitive total compensation package. This position is full time and based onsite.
CONTACT
Harbour West Consulting believes equity, diversity and inclusion are essential for the organizations we serve to achieve the business goals they strive for. We believe that everyone – no matter their gender, racialized identity, ethnicity, sexual orientation, age, ability, religion, political beliefs, family status, socioeconomic status, citizenship status, or Indigenous status – should have equitable access to jobs and opportunities. We strive to ensure the recruitment process unfolds in a fair, transparent, timely and open manner to include individuals previously underrepresented or discouraged from participating.
Should you be interested in learning more about this unique opportunity with Líĺwat Nation, please contact Harbour West Consulting at 604-998-4032 or forward your resume, a letter of introduction and the names and contact information for three references, in confidence, to info@hwest.ca.