Executive Position
This position has been filled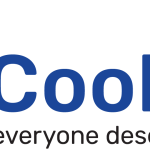 Website viccoolaid Victoria Cool Aid Society
Organization Type:
Non-Profit
Job Specifications:
Victoria Cool Aid Society acknowledges the Lekwungen and W̱SÁNEĆ peoples of the Songhees and Esquimalt Nations, on whose traditional territories we build homes, lives, and community.
ORGANIZATIONAL PROFILE
The Victoria Cool Aid Society (Cool Aid) provides affordable housing, emergency shelters, primary health and dental care, nutritious meals, and wellness programs such as recreation, employment, and volunteer opportunities. With your support, staff help more than 12,000 people annually at 20 locations in Victoria, Saanich, and Langford. The Cool Aid houses and supports more people who have been homeless in their community than any other organization.
ABOUT THE ROLE
Reporting to the Director, Human and Strategic Resources, the Manager, Human Resources is responsible for the provision of Human Resources (HR) Services provided by the department. This role identifies opportunities, develops strategies and solutions, supports leadership pertaining to leadership development, human resources information management, and organizational capacity. The Manager, Human Resources provides direction and support to the Human Resource Advisors team in the provision of quality HR services. The Manager builds effective relationships and works closely with other areas such as Finance and Information Technology (IT) on payroll. This role also works with organizational staff and leaders to ensure effective communication and integration and to collaborate on complex issues and process improvement.
This is an excellent opportunity for a human resources professional that is passionate about working within the non-profit sector. The successful candidate will bring a strong knowledge of anti-racism, equity, diversity, inclusion, and respectful workplace practices. The successful candidate will have a level of education, training, and experience equivalent to a Bachelors' degree. A minimum of seven (7) years' related experience including two (2) years of people management experience is required. Education, training, and experience in the issues that concern BIPOC employees such as leading an investigation into racism in the workplace are a requirement.
The annual salary range for this role is: $89,627 - $92,000.
The Ministry of Public Safety and Solicitor General Criminal Record Check must be completed prior to commencement of employment and proof of COVID vaccination is required.
CONTACT
Harbour West Consulting believes equity, diversity and inclusion are essential for the organizations we serve to achieve the business goals they strive for. We believe that everyone – no matter their gender, racialized identity, ethnicity, sexual orientation, age, ability, religion, political beliefs, family status, socioeconomic status, citizenship status, or Indigenous status – should have equitable access to jobs and opportunities. We strive to ensure the recruitment process unfolds in a fair, transparent, timely and open manner to include individuals previously underrepresented or discouraged from participating.
Should you be interested in learning more about this exciting opportunity with the Victoria Cool Aid Society, please contact Harbour West Consulting at 604-998-4032 or forward your resume and letter of introduction, in confidence, to info@hwest.ca. We will respond to all who express interest.
Time Commitment:
Full-Time