Application Deadline: September 6, 2023
Executive Position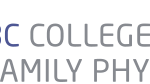 Website BC College of Family Practice
Organization Type:
Non-Profit
Organization Link:
http;//www.bccfp.bc.ca
Job Specifications:
Reporting to the Board of Directors, the Executive Director is responsible for the successful
leadership and management of the organization according to the strategic direction set by the
Board of Directors. The Executive Director has direct oversight of operations including staff
leadership, financial sustainability, as well as the coordination of the day-to-day operations,
programming, and services. The Executive Director builds and maintains strong relationships with
the Board, staff, healthcare organizations, government agencies, and the broader community with
a commitment to advancing a high level and quality of care.
Time Commitment:
Full Time
Qualifications:
This is a challenging and dynamic opportunity for a non-profit leader who is committed to the
advancement and support of family medicine. The ideal candidate will have strong strategic and
organizational abilities with excellent interpersonal, communications, financial, and member-service
skills. The preferred candidate will have a master's degree in a relevant program area or field,
complimented by leadership and management experience, preferably in the non-profit sector
and/or public healthcare sector. The preferred candidate will have demonstrated experience
overseeing program delivery, human resources, and administrative and financial operations with a
service delivery mandate. A combination of education, competencies, and experience will also be
considered.