Application Deadline: February 21, 2023
Board Position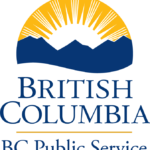 Website https://twitter.com/BCGovtJobs BC Public Service
Organization Type:
Crown
Job Specifications:
Ministry of Education and Child Care
Multiple Locations
Manager, Business Intelligence and Innovation Services
$80,800.13 - $114,400.00 annually
The Manager, Business Intelligence and Innovation Services leads a team responsible for reporting and analytics, managing day-to-day systems support, supporting projects that improve day-to-day systems and leading transformative/innovative initiatives designed to transform service delivery across the Child Care Division.
This position determines project objectives, deliverables and resourcing as well as develops strategies to transform child care operations by applying leading edge service delivery approaches.
For more information and to apply online by February 21, 2023, please go to: https://bcpublicservice.hua.hrsmart.com/hr/ats/Posting/view/96384
Qualifications:
Qualifications for this role include:
• Post-secondary education in business administration, data analytics, information management, information technology, project management or relevant field OR an equivalent combination of education and experience may be considered.
• Experience designing, implementing and leading projects and/or business transformation initiatives.
• Experience developing and maintaining working relationships and resolving problems with stakeholders.
• Experience providing business analysis for key front-line systems with complex interactive business processes and multi-ministry impacts.
• Experience with user experience and user interface design principles.
• Experience leading change management.