Application Deadline: March 27, 2022
Executive Position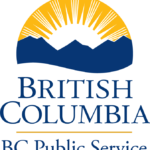 Website BC Public Service - Ministry of Agriculture, Food and Fisheries
Organization Type:
Public
Job Specifications:
Ministry of Agriculture, Food and Fisheries
Abbotsford
Executive Director, Plant and Animal Health Branch
$124,000.09 - $151,800.07 annually
The Executive Director provides visionary leadership and oversight to critical provincial agriculture programs including the Animal Health Centre (the leading accredited full-service veterinary laboratory in Western Canada, offering more than 400 laboratory diagnostic tests for agents that may be found in wild and domestic birds, mammals, fish, reptiles and amphibians); the Plant Health Laboratory (provides diagnosis of plant health problems caused by insects and disease affecting crops and plants grown in British Columbia), the Animal Welfare/Dairy Program Regulatory Unit and the Business Operations to ensure programs address emerging animal and plant-related threats to the provincial agricultural sector and deliver on provincial priorities.
The Executive Director develops relationships and partnerships with a wide network of senior executives within the ministry, in other ministries, other levels of government, international entities, universities, industry and stakeholder groups to negotiate agreements, develop partnerships and collaborate on initiatives.
The Executive Director establishes the strategic direction of the branch, manages the budget, and supervises a team of senior managers.
Qualifications for this role include:
• University degree in public administration, business administration, veterinary sciences, plant health, a CPA designation or a related discipline and a minimum of 5 years of recent, related experience*; OR,
• A minimum of 10 years' recent, related experience*.
*Recent (within the last 10 years) related experience must include:
• A minimum of 5 – 10 (as above) years of experience providing strategic leadership to the advancement of provincial priorities on a public sector file involving significant federal/provincial jurisdictional interdependencies and issues.
• Experience in a senior management role, leading natural resources, agricultural, environmental or similar public sector programs.
• Minimum of 3 years of experience managing professional staff and a program budget.
For more information, and to apply online by March 27, 2022, please go to: https://bcpublicservice.hua.hrsmart.com/hr/ats/Posting/view/85564