Executive Position
This position has been filled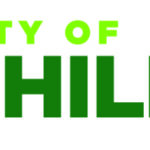 Website City_Chilliwack City of Chilliwack
Organization Type:
Public
Job Specifications:
The City of Chilliwack acknowledges that we are honoured to live, work, and play on the traditional, ancestral and unceded territory of the Stó:lō Coast Salish peoples.
ORGANIZATIONAL PROFILE
Chilliwack is the second-fastest growing municipality in Canada, with a vibrant community of 100,000, located 100 kilometers east of Vancouver. With a commitment to quality of life, maintaining service levels, and keeping its community vibrant and healthy, the City is investing in long-term planning for community projects and infrastructure without going into debt. The City understands that It is vitally important to find new ways to conduct the business of government for less and persist in improving the quality of life for all residents.
ABOUT THE ROLE
Reporting to the Director, Engineering, the Manager, Transportation & Drainage is responsible for leading and overseeing a professional team and the functions relating to the transportation network and drainage systems within the City. The Manager administers and coordinates the budgets, capital works, and operations and provides a high standard of leadership, technical advice, and support to across the organization. The Manager engages in cross-departmental collaboration and project implementation, with a demonstrated commitment to exemplary service delivery.
The ideal candidate will have a degree in Civil Engineering with emphasis in public sector transportation, drainage, and/or flood protection infrastructure with the ability to obtain registration with the Association of Professional Engineers and Geoscientists of BC. The ideal candidate will bring five years of progressive management experience within a municipal government, public sector, or other related organization. The position requires excellent communication skills, relationship building, and political acumen with the ability to interpret local government legislation, bylaws, and policies. An equivalent combination of training and experience will be considered.
The salary range for this role is: $113,000 - $141,000.
CONTACT
Harbour West Consulting believes equity, diversity and inclusion are essential for the organizations we serve to achieve the business goals they strive for. We believe that everyone – no matter their gender, racialized identity, ethnicity, sexual orientation, age, ability, religion, political beliefs, family status, socioeconomic status, citizenship status, or Indigenous status – should have equitable access to jobs and opportunities. We strive to ensure the recruitment process unfolds in a fair, transparent, timely and open manner to include individuals previously underrepresented or discouraged from participating.
Should you be interested in learning more about this exciting opportunity with the City of Chilliwack, please contact Harbour West Consulting at 604-998-4032 or forward your CV and letter of introduction, in confidence, to info@hwest.ca. We will respond to all who express interest.
Time Commitment:
Full-Time