Executive Position
This position has been filled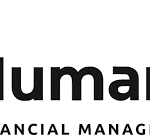 Website Humanity Financial Management Inc.
Organization Type:
Non-Profit
Job Specifications:
ORGANIZATIONAL PROFILE
Humanity Financial is not a conventional accounting firm. It is a firm of activist accountants who work exclusively with social purpose organizations across Canada (including charities, non-profits, and First Nations) to build their internal financial capacity so they can achieve their mission and vision of change. Our clients are passionate about making the world a better place. As one of Canada's leading financial capacity building firms, Humanity Financial is one of only two CPA firms to be a Certified BCorp and is also a Certified Caring Company, Certified Carbon Neutral and is actively working towards being PAR (Progressive Aboriginal Relations) Certified through the Canadian Council for Aboriginal Business. Humanity Financial was recently certified as a Great Place to Work.
ABOUT THE ROLE
Reporting to the Chief Operating Officer, the Manager, Human Resources is responsible for developing and implementing effective, consistent human resources practices grounded in a commitment to equity, diversity, and inclusion. The position oversees all people and culture functions including employee relations, recruitment and selection, coaching, training and development, compensation and benefits, performance management, occupational health and safety, and regulation compliance. The Manager works collaboratively across the organization to support employee engagement, contributing to a workplace culture that attracts and retains values aligned talent. This position also supports the implementation of organizational projects that build the capacity of the organization to achieve established goals and objectives.
Humanity Financial provides employees with the option to work remotely and will provide a comprehensive technology set-up.
This is an excellent opportunity for an experienced human resource professional with a proven record of expertise across all facets of human resources. The preferred candidate will have a bachelor's degree with a minimum of 5 years' experience providing senior-level human resources management; a CPHR designation or equivalent is an asset. This position requires excellent communication, consultation, interpersonal, and client service skills with the ability to work across teams to set goals, resolve issues, and support decision making. An equivalent combination of education, training and experience will be considered.
The annual salary range for this role is: $93,000 - $125,000, supplemented by a competitive total compensation package.
CONTACT DETAILS
Harbour West Consulting believes equity, diversity and inclusion are essential for the organizations we serve to achieve the business goals they strive for. We believe that everyone – no matter their gender, racialized identity, ethnicity, sexual orientation, age, ability, religion, political beliefs, family status, socioeconomic status, citizenship status, or Indigenous status – should have equitable access to jobs and opportunities. We strive to ensure the recruitment process unfolds in a fair, transparent, timely
and open manner to include individuals previously underrepresented or discouraged from participating.
Should you be interested in learning more about this exciting opportunity with Humanity Financial, please contact Harbour West Consulting at 604-998-4032 or forward your resume and letter of introduction, in confidence, to info@hwest.ca. We will respond to all who express interest.