Application Deadline: November 24, 2023
Executive Position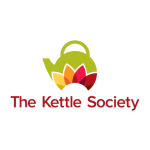 Website The Kettle Society
Organization Type:
Non-Profit
Job Specifications:
ORGANIZATIONAL PROFILE
The Kettle Society supports people with mental illness to lead healthier lives by providing support services, advocacy, employment, and mentoring and housing. The Kettle Society works to raise awareness of mental health issues, break down stigma and reduce barriers for people with mental illness. The goal of The Kettle Society is to promote the inclusion of people living with mental illness in all aspects of society. Programming and services include Community Services, Supportive Housing, Enrichment Programs, Mental Health First Aid Training, SEED Training, and the Recovery Café.
ABOUT THE ROLE
Reporting to the Board of Directors, the Executive Director is accountable for guiding the long and short-term leadership for all operational aspects of The Kettle Society. The Executive Director is responsible for achieving strategic, financial, program, and administrative objectives, in alignment with organizational mandate and Board direction. The Executive Director provides effective leadership and develops relationships with clients, donors, government officials, volunteers, and the broader community. The Executive Director develops and oversees the implementation of a comprehensive fundraising framework to ensure sustainable and diverse services and financial resources.
This is an excellent opportunity for an innovative, community-driven leader who is dedicated to service leadership, governance, and organizational development. The ideal candidate for the position, will have demonstrated track record in leading and growing an organization in the non-profit, social service, and/or public sectors. The ideal candidate will ideally have a master's degree (MBA or in a related field) supplemented by a minimum ten (10) years' experience in a senior management position, including experience with team leadership, financial management, program and service delivery, and community engagement. Demonstrated knowledge of non-profit board governance, strategic planning, and fund development is an asset. A combination of equivalent education and experience will be considered.
The salary range for the position is $168,000 – 192,000 per year, supplemented by a comprehensive employer-paid benefit plan.