Cecilia Mkondiwa
Co-Founder & CFO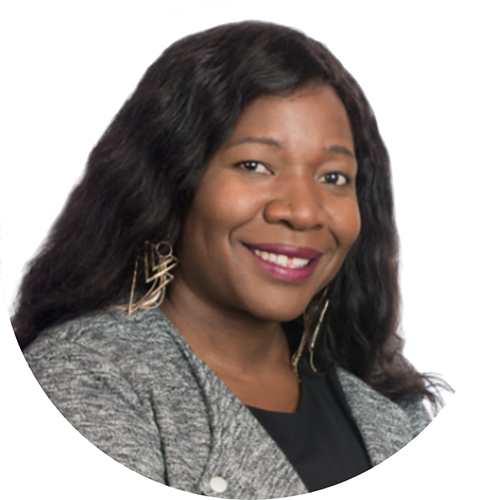 Named one of B.C.'s most influential women in finance by B.C. Business Magazine in 2019, Cecilia Mkondiwa's  journey as a champion for women business owners  started in Malawi when she worked for Small Enterprise Development Organization of Malawi.  Cecilia was inspired by the 31% female business owners in Malawi whose entrepreneurial spirit and perseverance was necessary in a tough environment.
In Canada, Cecilia  joined Women's Enterprise Centre as a Business Advisor soon after graduating with an MBA from Simon Fraser University. She  worked her way up to Chief Operations Officer. During her tenure, Cecilia helped  many women business owners realize their dreams  through tailored business advisory solutions and training.  She was also  part of the WEConnect International team that certified women in business.
Some of Cecilia's strengths include development lending, traditional small business financing, strategic planning and financial statement analysis.   Currently, she is an Executive-in-Residence with the Women's Enterprise Centre and Vice President of Operations for Tiderise Technologies Inc., an impact Canadian company transforming lives through Job Creation and Sustainable Employment in Malawi.
Her other achievements include being a board member with the Risk Management Association (Fraser Valley Chapter), Warm Heart of Africa Foundation and  on the advisory board of the Women's  Collaborative Hub.
Cecilia's 25 years of experience coupled with  her interpersonal skills has helped  shape a strong network  of business owners and service providers in British Columbia's Small Business sector.  Cecilia is excited to continue championing for Diversity through Synergy On Boards Consulting Group.
Work With Synergy
We work with national clients such as CMHC, Provincial clients such as BC Housing, Crown Corp's like BC Oil & Gas Company and many non-profits.