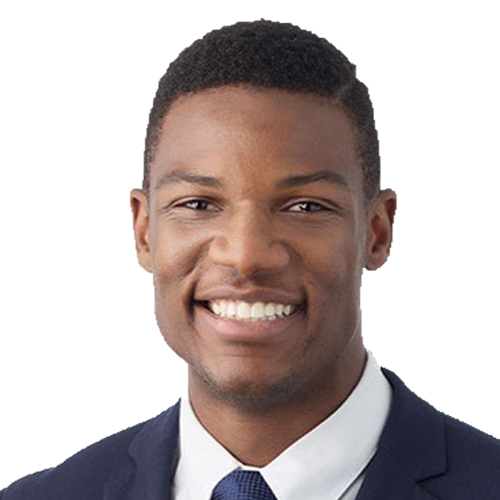 Nigel Masenda is a second-year associate at Greenberg Traurig LLP, a leading international full-service law firm, as part of their corporate group. He joined the firm in 2021 and as part of his practice, he is responsible for effectively negotiating and delivering legal solutions in both public and private corporate matters. He also assists clients with their corporate governance needs such as acting as risk management, assisting with creating bylaws, and amending them, and updating quarterly and annual reports. Prior to joining Greenberg Traurig LLP, Nigel worked at Stikeman Elliott LLP, a leading national full-service firm, from 2019 – 2021, where he serviced clients in a similar fashion.
In addition to his legal experience, Nigel is engaged in policy efforts through sitting on the BlackNorth Initiative's Education Committee, where he is responsible for establishing an action-oriented mandate, a set of key performance indicators, and clearly defined deliverables for dismantling anti-black systemic racism in Canadian education streams. As part of his mandate, he engages qualitative and quantitative research on the efficacy of diversity and inclusion efforts in the Canadian education system, with the goal of identifying inefficiencies and weaknesses and providing qualitative recommendations for how public institutions can achieve their intended goals more effectively.
Nigel holds a Bachelor of Arts in Political Science, where he graduated with first-class honours standings, from Brock University. He also holds a Juris Doctor degree from Queen's University, Faculty of Law, where he co-founded the Cecil Allan Fraser Bursary, a bursary that provides financial support to ameliorate financial and systemic barriers to education for visible minority/racialized students enrolled in the J.D. program at Queen's University.
Work With Synergy
We work with national clients such as CMHC, Provincial clients such as BC Housing, Crown Corp's like BC Oil & Gas Company and many non-profits.